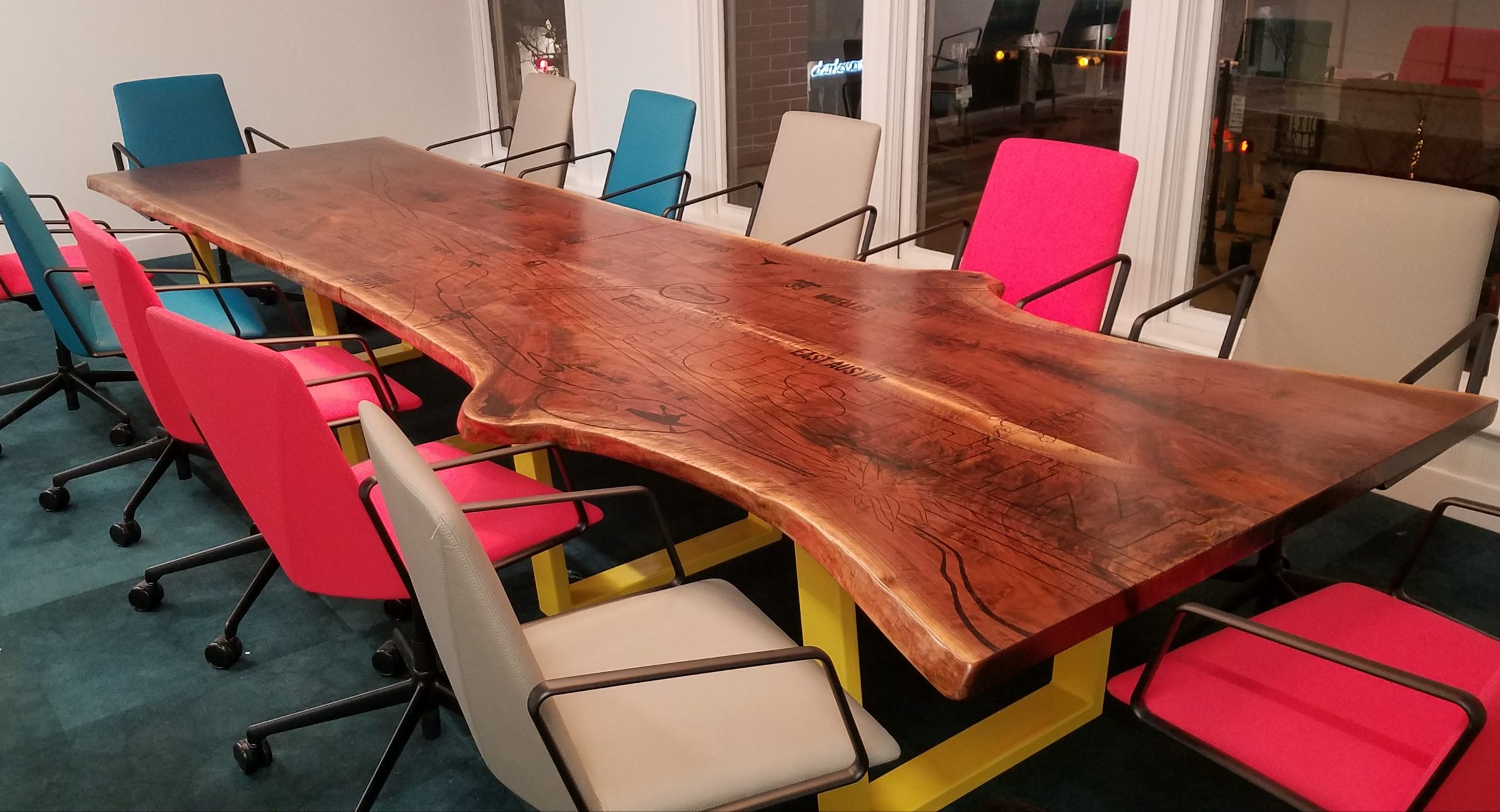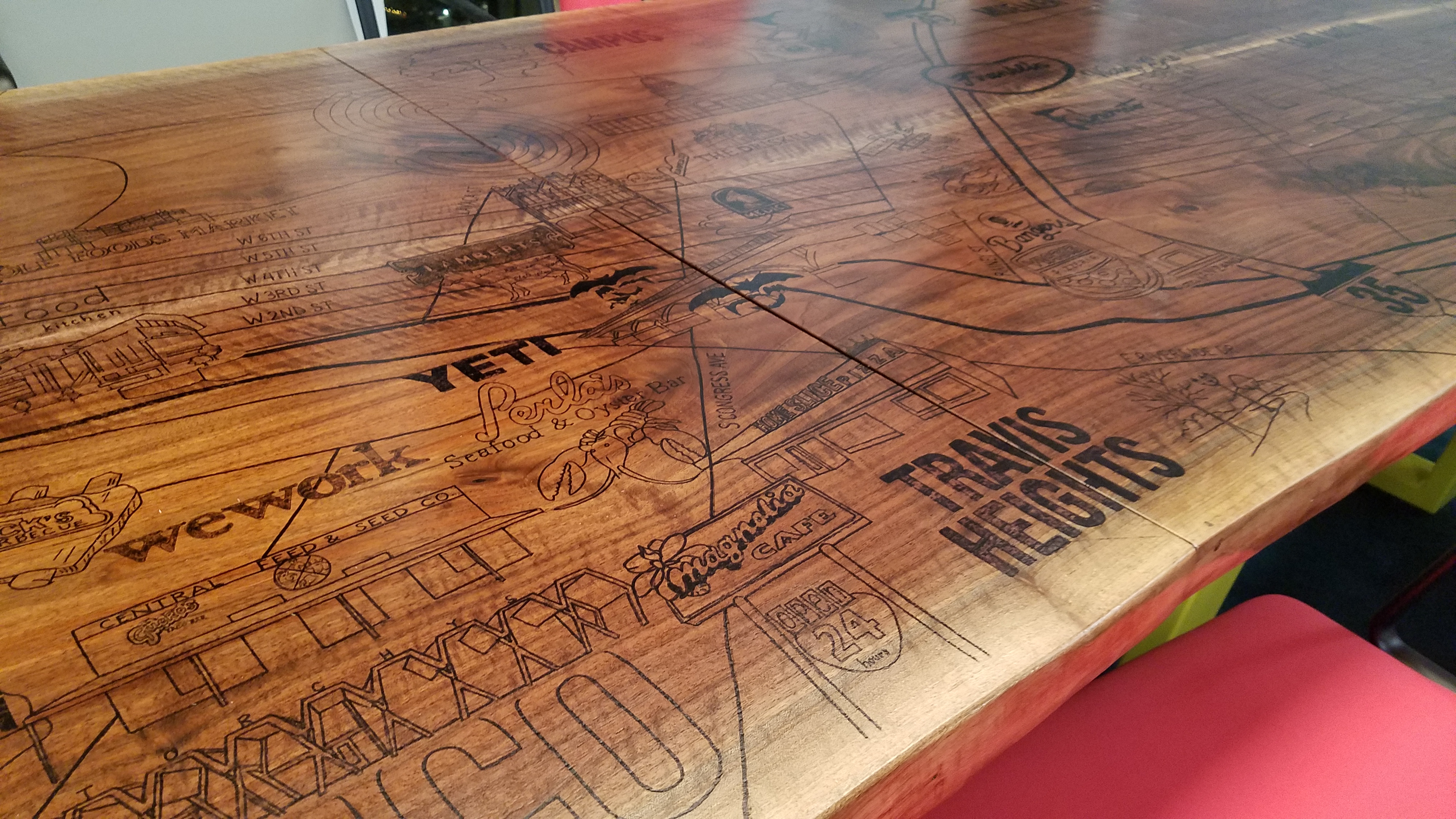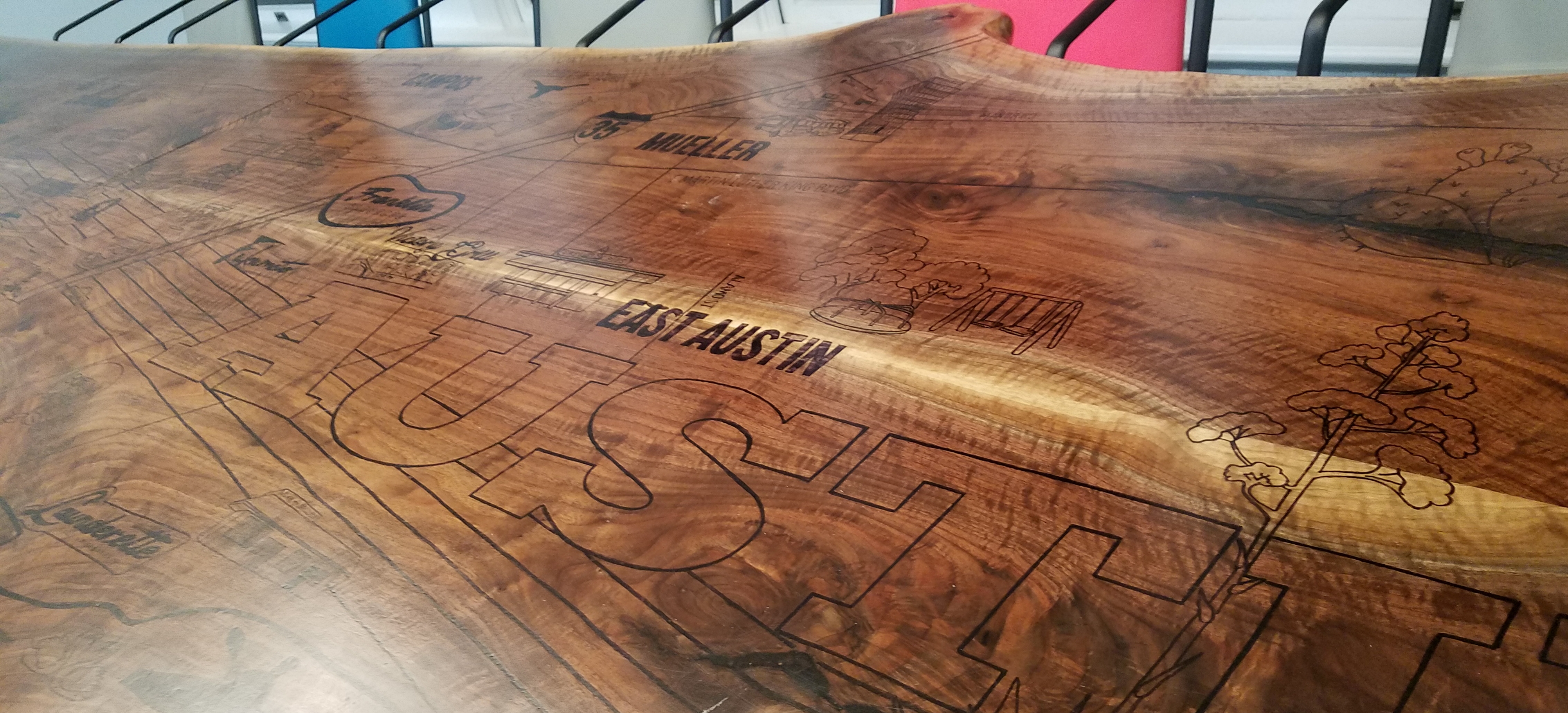 Hardwood Furniture
Live Edge, Walnut Tattoo Table, Austin, TX
The Tattoo Table is a fourteen foot, live-edge, walnut conference table with powdercoated tube steel legs. The table was built from two bookmatched, 8/4 walnut slabs. The surface of the table holds a stylized map of the hot spots in the area. The map was applied to the tabletop with a high-quality wood burning system, entirely by hand. This is certainly a one-of-a-kind piece that will last a lifetime.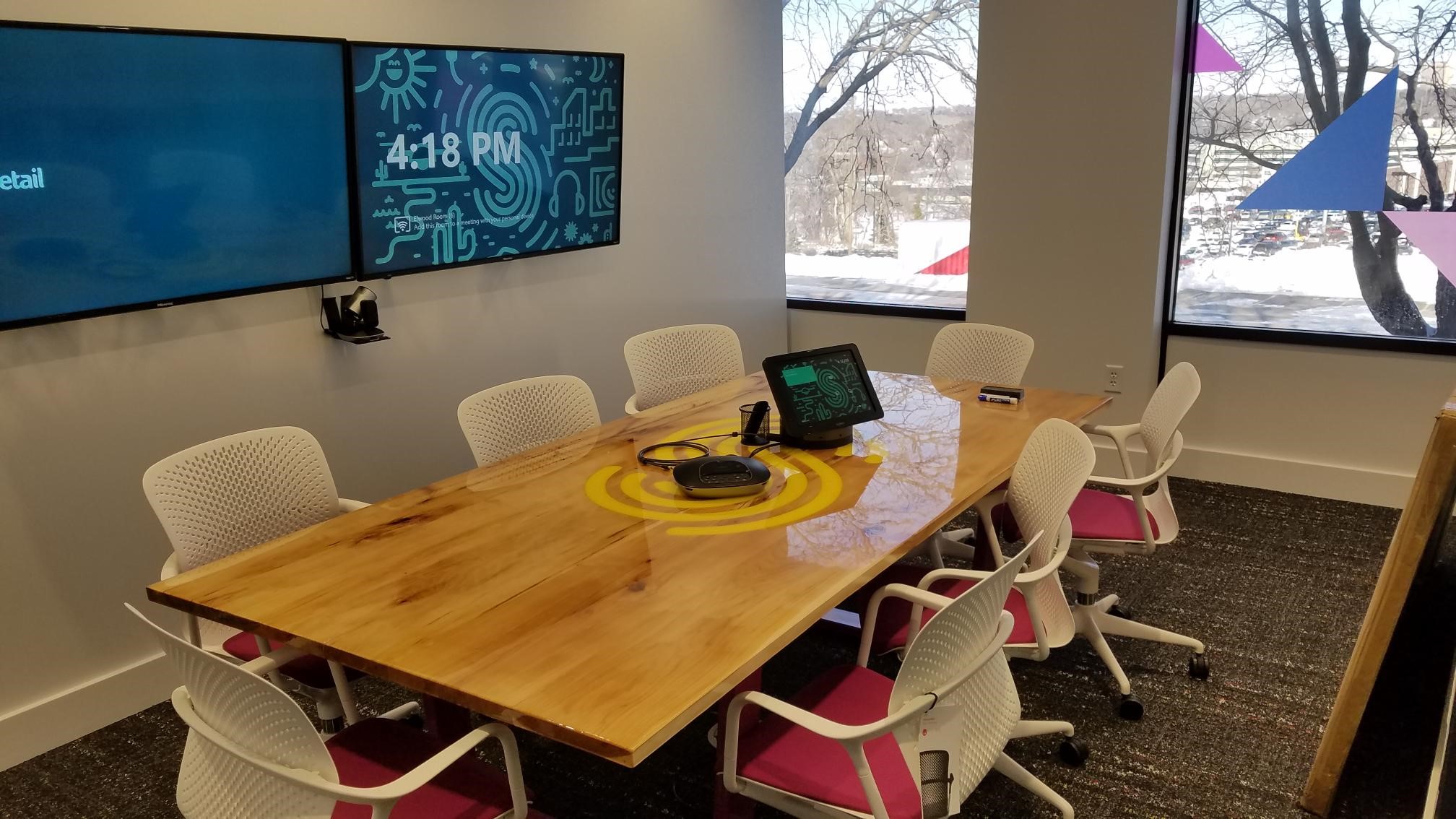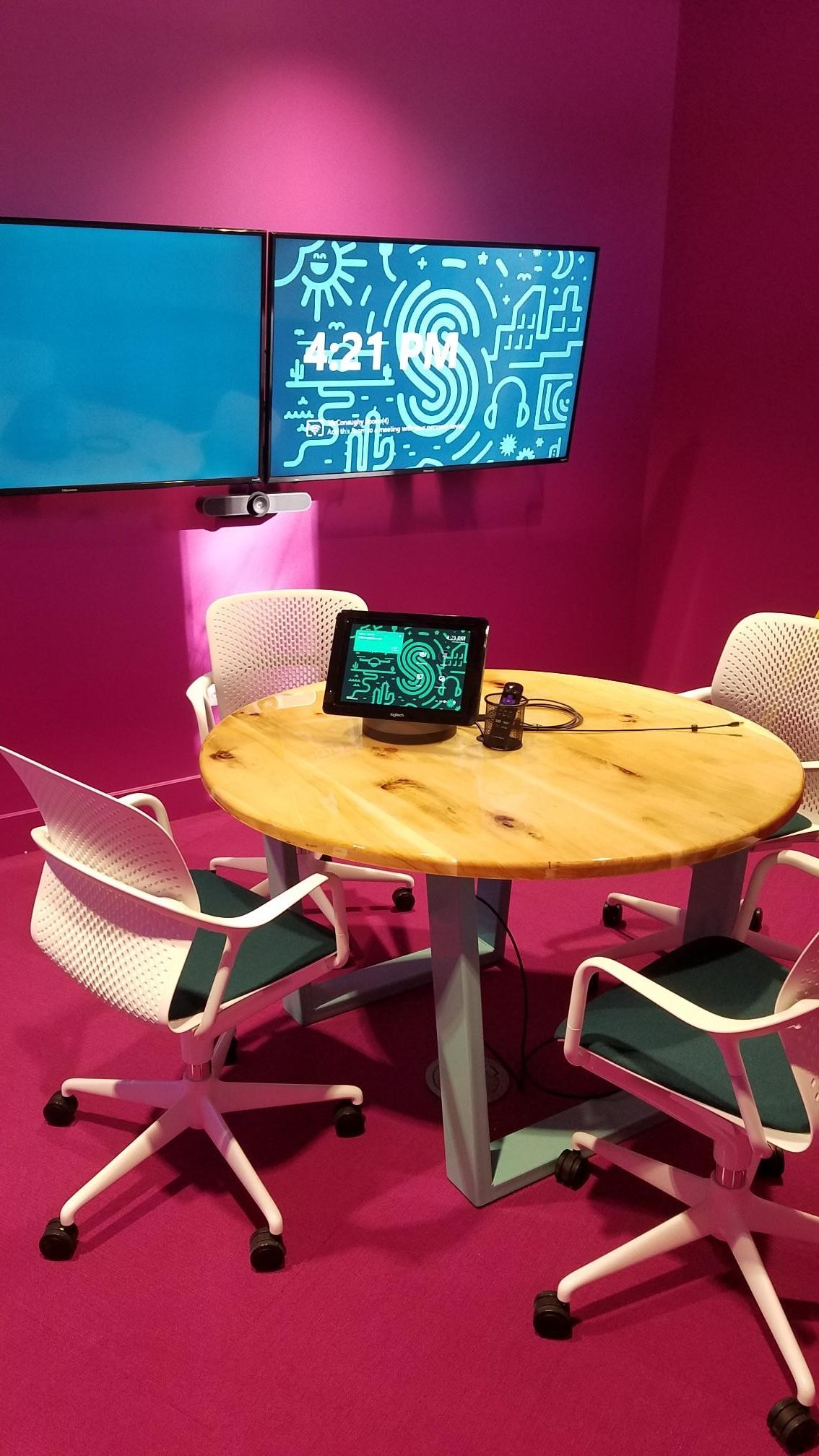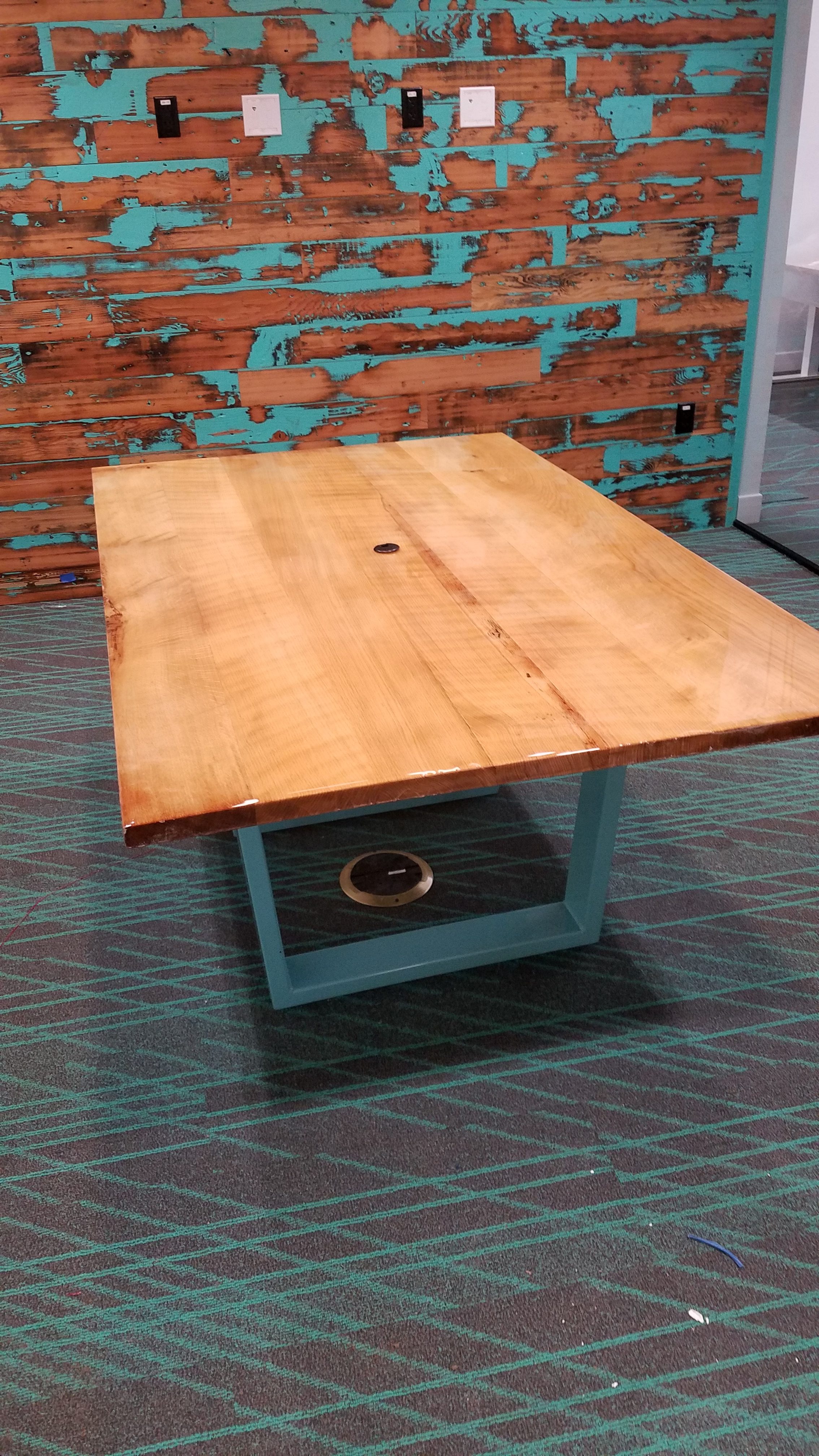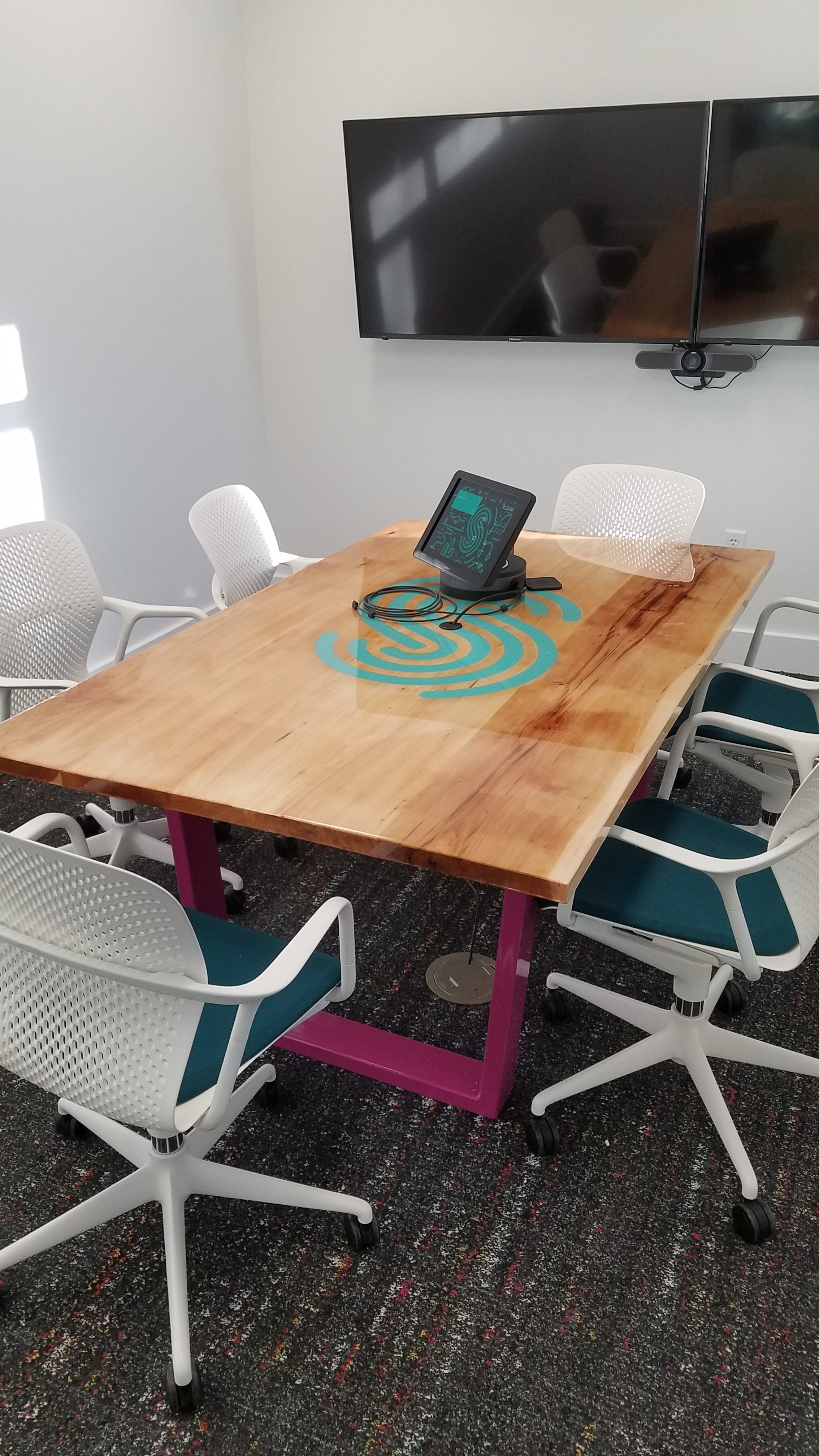 Hardwood Furniture
Hickory Slab Top Tables
These tables were built from rough-sawn 6/4 hickory lumber. Each board was planed to a consistent surface. The planed boards were glued together to create specific tabletop dimensions. The natural character of this lumber shows through while serving as a smooth, contemporary work surface. All natural voids, cracks and knots were filled with epoxy. The entire surface was sealed with resin and ultimately finished with a flood coat to create a beautiful, mirror-like shine with maximum durability. The legs were created from tube steel and powdercoated with specific brand colors.